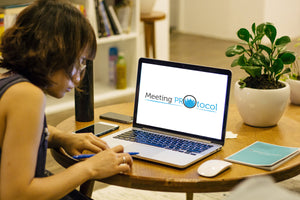 The Meeting Professional Exam Preparation is the best way to prepare for your CMP® exam and learn more about the industry. It covers everything you need to know through recorded lectures, a study guide, 400+ practice questions, and more. It also includes the ability to access your instructor for any questions as you study, for up to four hours of personalized one-on-one time!
Once registered, you will receive all the study materials and have the opportunity to schedule sessions that fit your schedule to propel you forward in the industry and fully equip you to pass your CMP® exam! 
Completing this entire course (including the 7 included podcasts) gives you a total of 25 CEs – This is your one-stop shop for everything you need to acquire your CMP® designation!
What you get with the course: 
Up to four live hours with the instructor, and as many email correspondences. This can include building a study plan, working backwards from your CMP® exam date. You can also email with as many questions as you'd like during your study journey. 

9 recorded virtual lectures with activities.

Study guide with examples and case studies.

9 practice quizzes, totaling over 400 questions.

7 podcasts, for 7 CEs towards your designation.

25 total CEs towards your certification.
All prices include taxes.
Schedule your sessions at any time for any testing period.
Refer someone for $50 off!
Interested in learning more about the CMP process or exam, but not yet ready to commit to a package? No problem! Let us know here  and we will set up a complimentary one-on-one session for you to learn more!

For $299, access all of the above EXCEPT the 4 hours of one-on-one time with the instructor. Click here to purchase that option.
*If you have been laid off due to downsizing in the event industry, please reach out via the "contact us" tab to discuss more options!*