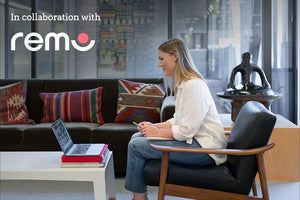 We already know that virtual events are here to stay, so how do we continue to engage audiences in this age of distraction and virtual fatigue? Watch this recorded session from February 22 for a discussion on growing your audience, closing the gap of registrations versus actual attendance, and best practices for audience engagement.
After the discussion, participants had the opportunity to connect with fellow event planners in small groups to discuss fresh ideas to make the most of your events in 2022 and beyond. This event will be hosted on the Remo's interactive platform!
Join Remo & Meeting Protocol for this interactive session and peer to peer interaction!