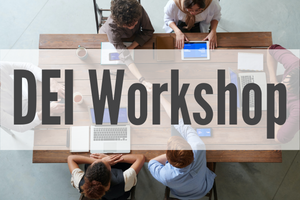 Join us on December 5th at 11am PT/2pm ET!
Need advice on making your events team more diverse, guidance on how to make the event you're planning more inclusive right now, and expert tips on how to plan and market your events with a more inclusive lens from the start? 

Join our first quarterly live DEI workshop with Zoe Moore, who will guide the conversation on inclusion in events, answer your questions, and give you a safe space to discuss this critical topic.
With insights from...
Roni Weiss, Executive Director with Travel Unity
Aubrian Watson, Marketing Specialist with I AM AUBRIAN