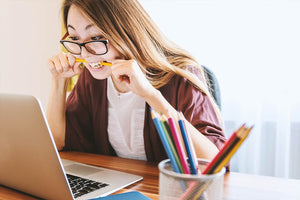 Whether you've been a meeting professional for years or you're just starting out, you might feel overwhelmed with all the possible designations and certifications available to you. 
Listen to our latest podcast series featuring short, informative interviews with all the major certifying organizations for everything you need to get started on your journey to those letters after your name!
Episode 1: CGMP Designation
Our first episode features Garland Preddy, Education & Training Director and Annette Wallace, National President of the Society of Government Meeting Professionals (SGMP) discussing the organization's Certified Government Meeting Professionals (CGMP) designation.  
Tune in to learn how this certification can help you be a better government meeting professional (whether you're planning meetings or a vendor), its education and testing requirements, CGMP exam prep tips, and much more!
Episode 2: IAEE CEM Designation 
Dive into the Certified in Exhibition Management (CEM) designation with Jennifer Potter, Senior CEM Program Manager at International Association of Exhibitions and Events (IAEE).
Episode 3: CCEP Designation
Get all the info on the Collegiate Conference & Event Professional (CCEP) designation with Diana Hakenholz, Director of Meetings and Education at the Association of Collegiate Conference and Events Directors-International (ACCED-I).